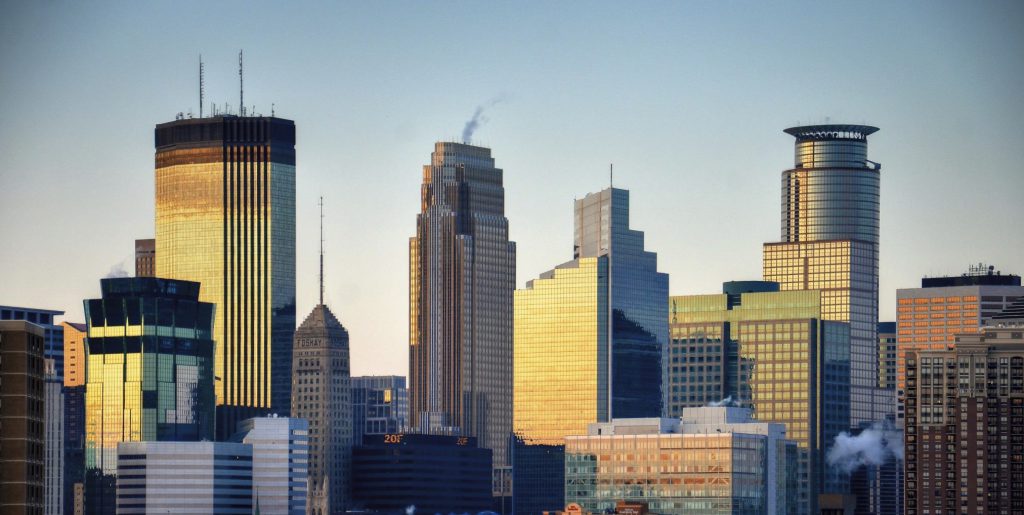 History
MAAPFA was incorporated in 1989. It was created to address many issues ranging from hiring and promotional practices within the Minneapolis Fire Department (MFD), to the cultural environment in which firefighters worked, to addressing needs within the community.
Mission
The Minneapolis African American Professional Firefighters Association is an organization of men and women who have come together in an effort to discuss common issues and seek resolutions that pertain to our profession as fire fighters as well as to our communities.
As an association, it is our duty to improve the quality and work environment of our fire department. This can be accomplished by working together on topics that create a common understanding of diversity. Also, we wish to provide opportunities of recruitment and employment for people of African descent, and to aid in motivating our Brothers and Sisters to seek advancement to elevated ranks throughout the Fire Service.
We are a chapter of the International Association of Black Professional Firefighters, North Central Region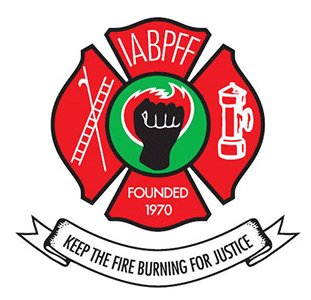 ---
Some MAAPFA history ….Matthew Little, civil rights activist, was awarded this certificate naming him an honorary member by the Minneapolis African American Professional Firefighter's Association on February 9, 1995 in recognition of his work through the NAACP in assisting other black men to become firemen for the city.
Creator: Minneapolis African American Professional Firefighter's Association
Publisher: Matthew Little, used with permission.
Date: 1995
https://www.mnhs.org/mgg/artifact/maapfa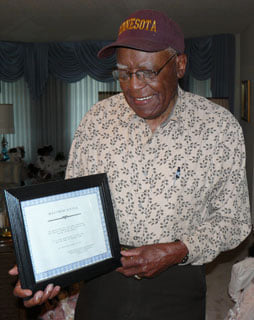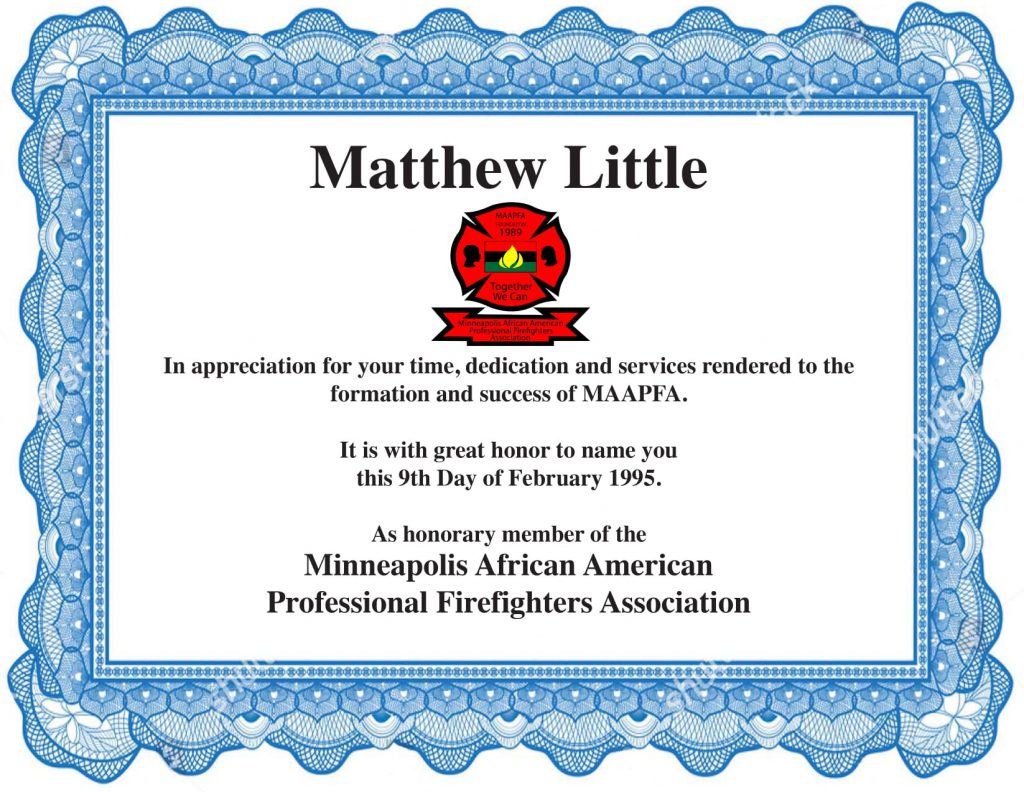 ---